National Cancer Institute
The ACCSIS is funded through a cooperative agreement, and NCI has specific responsibilities in providing scientific and technical and regulatory assistance, advice, and coordination within the Consortium.
National Cancer Institute
---
Sarah Kobrin, PhD, MPH
ACCSIS NCI Program Director/Lead
Sarah Kobrin, PhD, MPH has been working in the field of cancer prevention and control for more than 25 years. She is currently Chief of the Health Systems & Interventions Research Branch at the National Cancer Institute, a position she has held for more than three years. Under her leadership, this branch promotes interventions to improve cancer care delivery by accounting for multilevel influences, the role of Information Technology, and the performance of healthcare teams. Dr. Kobrin manages and conducts health systems and behavioral research related to uptake of the HPV vaccine, shared medical decision making, cancer screening, use of theory in applied research, and behavioral and theoretical measurement.


---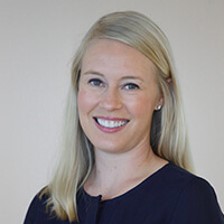 Wynne E. Norton, PhD
ACCSIS Project Scientist
Wynne E. Norton, PhD, is a Program Director in Implementation Science in the Division of Cancer Control and Population Sciences at the National Cancer Institute (NCI). Broadly speaking, her research focuses on implementation science, health care delivery and de-implementation in cancer.

Before joining NCI, Wynne was an Assistant Professor at the University of Alabama at Birmingham School of Public Health. She has been funded by NIH, AHRQ, Commonwealth Fund, CDC, and Bill and Melinda Gates Foundation. Wynne is on the editorial board of Implementation Science and completed her Ph.D. in social psychology from the University of Connecticut (2009).
---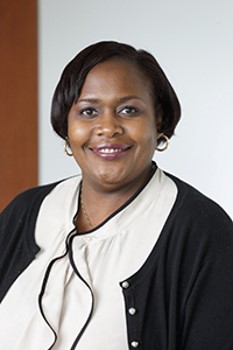 Genevieve Grimes, MS
ACCSIS Administrative Program Director
Genevieve M. Grimes, MS, is a Health Science Analyst who is the Administrative Program Director for the Accelerating Colorectal Cancer Screening and follow-up through Implementation Science ACCSIS) Cancer Moonshot Initiative. She also works with the NCI's Healthcare Delivery Research Program (HDRP) management team on administrative functions across the program. She also supports strategic planning and other ongoing efforts within the Health Systems and Interventions Research Branch. Genevieve came to HDRP from the NCI Office of Science Planning where she contributed to the development of the Institute's annual plan and budget proposal, The Nation's Investment in Cancer Research. She was responsible for reporting on initiatives that cut across the mission of NCI, covering biomedical research program areas.